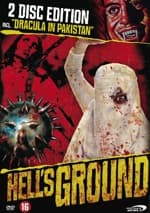 Condition: NEW [Media / Cover]
Label: SODEMENTED 00418713
Genre: CULT
Release Date: 20110620
SD

20

By Omar Khan.Bonus movie: Dracula in Pakistan.UK/Pakistan, 2007, 75 min. Englis/Urdu spoken with Dutch/Danisch/Norwegian/Swedisch and Finnisch subtitles.
2 copies available / in stock.
Shipping Costs Add to Wish List Continue Shopping



Not what you are looking for?
Subscribe to MOVIE/DOCUMENTARY Alerts and receive an email every time new items are listed.